March 2020 to March 2021 – What a year!
During the first lockdown, the housing market temporarily shut down as mortgage lenders increased the minimum deposit required to 15% or 20% of the property value. Surveyors were not permitted to visit houses to carry out valuations nor were house viewings allowed.  This all had a negative effect on the housing market.
The Government tried to encourage movers by introducing a Stamp Duty Land Tax (SDLT) holiday in England for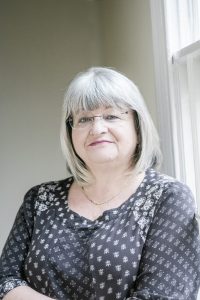 purchases under £500,000 until March 2021. The Welsh Government carried out a similar exercise by removing their Land Transaction Tax (LTT) from purchases under £250,000.  Buyers brought forward moving plans to take advantage of the holiday as this  provided the opportunity to save up to £15,000 on a property purchase and many rushed to beat the deadline resulting in more house sales in 2020 than 2019.
The differences in the Government's approach to the pandemic and the Welsh Assembly's approach is one of the confusing things about living in Oswestry!  With regards to SDLT and LTT, it can make a big difference depending on which side of the border the property you are buying lies.  March's budget extended the stamp duty holiday for England until 30 June and the Welsh Government followed suit.
Thankfully, a number of lenders have now reduced the deposit required to just 10%, making it easier for people to buy their first home or move but not all have gone back to pre-Covid policies.
Look out for the new Mortgage Guarantee Scheme being launched in April which only requires a 5% deposit. This new scheme could mean buying a new home in 2021 is a reality not just a dream.  Not all lenders will offer these mortgages so using a 'whole of market' mortgage introducer to choose the right lender for you is important.  Happy House Hunting!
Your home is at risk if you do not keep up repayments on a mortgage or other loan secured on it.