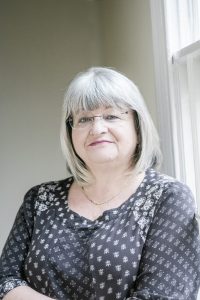 I have not personally moved home for over 30 years so last month's move to our new offices at 22 Willow St was quite novel.  Moving offices is as stressful as moving home: remembering who to notify, meter readings, redirecting post and the all important decisions of what furniture fits where (or doesn't)! Here at John Davies Investment and Mortgage Services, we try to make the mortgage process as stress-free and straight-forward as possible by liaising with lenders, solicitors and estate agents on your behalf.
For first-time buyers, the most difficult aspect of a mortgage is finding the deposit.  Your deposit may be financed in a number of ways.
Saving for a deposit. Currently, there are only a couple of lenders accepting 10% deposits with most requiring 15%. Given that the average house price in Oswestry is now around £230K, this would mean a deposit of £35K.
Bank of Mum and Dad. A popular source of deposit. Many first-time buyers will need a helping hand towards the deposit needed.  Legal advice should be sought by parents thinking of assisting in this way.
Help to Buy Equity Loan Scheme. Only available for new build properties. The minimum deposit is 5% with up to 20% being loaned by the Government. This might seem attractive with regards to the initial deposit but the loan will have to be repaid or interest is attracted on this portion after 5 years.
Shared Ownership is a key part of the Government's affordable housing strategy. It's a scheme that offers people the ability to purchase a share in a property whilst paying rent to the Housing Association who owns the remaining share. As the deposit required is based on the share being purchased, the deposit may be more achievable.  Further portions of the property may be purchased at a later date.
 If you would like further information of any of the above, please contact us for a free, no obligation initial consultation.  Your home is at risk if you do not keep up repayments on a mortgage or other loan secured on it.