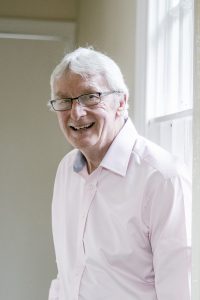 23 years ago Tony Blair ended 18 years of Tory rule and became Prime Minister.
Even more momentously, our family firm opened here in Oswestry and we have been fortunate to practice in such a pleasant and welcoming environment. Many clients have become friends and we have seen families grow and are delighted to help their children and occasionally their grandchildren.
Alison and I are no strangers to Oswestry, having been local managers for the Abbey National Building Society, now part of Santander Bank, for 50 years between us. Our son Marc, who joined us just over a year ago, has spent most of his life in the town, whereas our loyal PA, Sheanne is from a little further afield. She says if only her native South Africa had as much sunshine as we do in Oswestry, she would have never left!
We help and advise on all aspects of financial services and one visit can ensure that you can start a financial plan that means you and your family are protected if anything happens to the 'breadwinners'; that your mortgage is at the most competitive rate; ensure your savings attract the best interest rates and your long term investments are regularly reviewed to produce the best returns. Our pension planning advice is so important now that the state is not as generous as it used to be and our Wills and Power of Attorney service ensures your wishes are complied with on your demise or if you are unable to look after your own affairs. Equity Release means you can convert some of your property assets into funds for whatever you wish whether home improvements, holidays or something else.
Many thanks to all our existing customers for their support and to those we haven't met yet. (Apologies to Michael Buble).